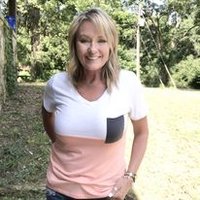 Gravity Studio @ GMAC
Taught by Tracy L. Waites, CPT - Certified instructor, 30+ years experience
Class Schedule
Monday
TRX System
12:30 pm - 01:15 pm
Wednesday
TRX System
12:30 pm - 01:15 pm
Friday
Aerial Yoga
12:30 pm - 01:15 pm
About the Class
Join us for a challenging resistance and balance workout using the popular TRX suspension method. Adaptable to every fitness level. Why TRX?
Aerial yoga is a relaxing strength and flexibility class using yoga hammocks.
Tracy Waites (678-673-8898) has 30 years experience as a fitness pro and personal trainer. She is a level 2 TRX instructor & certified in aerial yoga. She will bring out the best in you with an engaging and challenging workout!
Stacy Hoffman (678-852-4414) is a certified personal trainer & group fitness instructor, earned a black belt in Tae Kwon Do & is certified in Tai Chi fitness.